La Trattoria da Manuel
Inside it is modern and warmly decorated, outside you can sit in the beautiful garden.
Located diagonally opposite the Saint Brigida Church, on a very small square, the restaurant has a fairytale atmosphere in the evening. The monumental building was once a residence, then became an exclusive interior design business and has since become a restaurant. And it won't be any different with Manuel in the kitchen. Pampering at its best.
Prices
Payment options:

Cash, PIN, VVV Dinercheque
Reviews
Read the experiences of other visitors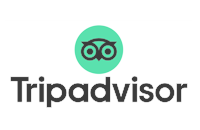 View the reviews of previous guests at this location.
View all reviews on tripadvisor