Grillroom Side
If walls could talk, you would hear the wildest stories at Grillroom Side in Geldrop. For years it was a place where the youth of Geldrop, now over 30, finished long evenings.
Side is still a popular delivery restaurant in Geldrop. So are you on holiday at the Wolfsven? Then you can also just call Side. They bring the food to you. From pizza to hair salon. Do you order for more than 38 euros? Then you just receive a bottle of wine as a gift. Isn't that nice?
Reviews
Read the experiences of other visitors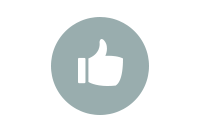 View the reviews by previous visitors to this location.
View all reviews