Restaurant de Zwaan
Eating out in Geldrop? Then book a table at restaurant De Zwaan, diagonally opposite the Brigida Church. Owners Bert-Jan and Esther are now on the top 5000 list of Lekker.nl with their restaurant.
The unique thing about this restaurant is that it radiates tranquillity, has a touch of chic, but you don't have to be fancy to indulge yourself in a culinary way. You are also very welcome in jeans.
Eating at restaurant De Zwaan is an afternoon or an evening during which you will be pampered. By the service and by the chef. The food is delicious and prepared with love. And of course, you are also very welcome here for a nice drink or a cup of coffee.
Reviews
Read the experiences of other visitors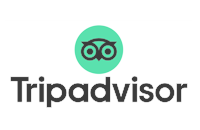 View the reviews of previous guests at this location.
View all reviews on tripadvisor