Galerie De Ruimte
Galerie de Ruimte is an event gallery for the visual arts of today. Think of paintings, photography, paper art, sculptures made of glass, bronze, stone, metal, steel and ceramics, from realistic to abstract. But also lectures on art history, artist talks, meet and greets, activities like 'art viewing' and workshop specials offer the art lover a wonderful day. 
When you book a weekend to explore Geldrop and Mierlo, you should not forget to visit the gallery. Check the agenda to find out what's happening when you get there.
Reviews
Read the experiences of other visitors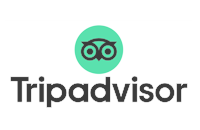 View the reviews of previous guests at this location.
View all reviews on tripadvisor