Taverna Nikos
At Taverna Nikos in Mierlo, the traditional cooking is done by hostess Cleopatra Tsatsos. Delicious Greek dishes, such as pans with tenderloin, Greek leg of lamb, mousaka, baklava, fish and more.
Do you want to taste a lot one evening? Then, of course, you order the 7-course tasting full of speciality Greek dishes. Cleopatra also has plenty of choice for the little ones, vegetarians and people with a gluten-free diet.
And if you really want to get to know Greek cuisine, book a cooking workshop. Nice if you are on holiday at one of the campsites. As if you have also been on holiday to Greece. Afterwards, enjoy a drink on the terrace, which is always beautifully dressed with flowers, and your evening is bound to be a success.
Prices
Payment options:

Cash, PIN
Reviews
Read the experiences of other visitors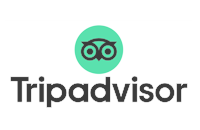 View the reviews of previous guests at this location.
View all reviews on tripadvisor