Hotel Nijver
If you really want to immerse yourself in the textile world of the past, experience the Peijnenburg feeling and taste the drinks that are brewed in this special place, the wonderful beds of Hotel Nijver in Geldrop are meant for you.
With a terrace on the lively Horecaplein and an atmospheric ice rink in December in front of the door, you stay in a very cozy atmosphere.
Choose your room on the website and discover what great packages there are. (Such as 'Relaxing in Geldrop' with access to the SpaSense, wonderful!)
VVV I-point
You can contact Hotel Nijver with all your questions about Geldrop-Mierlo. From the film overview to the Hofdael theatre program, from cycling map to walking routes and everything else you need for your weekend away.
Reviews
Read the experiences of other visitors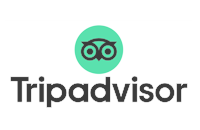 View the reviews of previous guests at this location.
View all reviews on tripadvisor