Chinese Restaurant Azië
Azië has been a household name in Geldrop for decades. Several generations come here almost every week. The Zhou family is therefore happy to welcome you to a world full of delicious Asian dishes.
This restaurant can be found next to one of the most unique flower shops in the Netherlands. From a spring roll to Tipan (sizzling on the cast iron baking tray); everything is delicious. And if you ask the locals themselves, they recommend Kip Azië. The restaurant is renowned for that. So you must have tasted it!
Prices
Payment options:

Cash, PIN
Reviews
Read the experiences of other visitors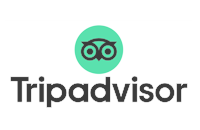 View the reviews of previous guests at this location.
View all reviews on tripadvisor