Hof van Huijbers
Here the asparagus is grown and harvested. In the beautiful local shop, located on the asparagus fields, you can buy the gold (or the white ladies, as the Hof calls them) and take it home with you. Peeled or unpeeled, with your own potatoes and ham, with eggs: everything fresh from the area surrounding the Hof.
Asparagus wines, asparagus jam and much more, you will be amazed in the store.
When you then go up the stairs, you step onto the beautiful roof terrace, where you can enjoy lunch, and… breakfast! Yes, you read that correctly. With a view over the fields and over the own cherry orchard, with Mierlose Zwarte of course. As said: a unique location.
Hof van Huijbers is not open all year round. Check the website for the current opening times.
Reviews
Read the experiences of other visitors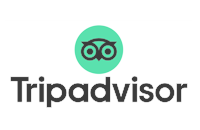 View the reviews of previous guests at this location.
View all reviews on tripadvisor