Proeverij Brouwers
Enjoyment in a casual setting, that's what Proeverij Brouwers is all about. You will be surprised by the beautiful flavour combinations in this Eastern-French menu. You can share with your family, loved ones and friends. Choose á la carte or be surprised by their 3,4,5 or 6-course. Tasting menu, matching wines and beers possible. Would you like to have lunch as people do abroad? Then you've come to the right place at Proeverij Brouwers. Extensive lunch, but just a little different! Just fancy a good glass of wine or beer? Just dare to walk in and enjoy the hospitality.
When the weather is nice you can use the beautiful terrace on the catering square, where you can have lunch and dinner. Cozy drinks on the rear terrace. You can make a reservation, but you are also very welcome without a reservation.
Tasting, Talking, Toasting
Reviews
Read the experiences of other visitors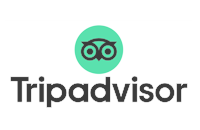 View the reviews of previous guests at this location.
View all reviews on tripadvisor