De Kasteelhoeve
The Kasteelhoeve is located on the estate of Kasteel Geldrop. De Kasteelhoeve with its Brasserie de Theetuin is located on the Bloemenhof. The Tea Garden has a beautiful terrace overlooking the beautifully landscaped garden and the flower greenhouse. De Kasteelhoeve is also located on the Kleine Dommel, between the greenery and the centuries-old trees. The moment you settle down on the terrace, the chance that you will stay there longer is very high. When the weather is nice, you can enjoy it at its best. An oasis of peace in the colorful and very cozy Geldrop.
In winter you can also go there for lunch. Just relax inside, in the tavern, as the Kasteelhoeve has called this cozy space. You can sit by the fireplace on the nice sofa or at one of the tables. Outside you can enjoy cheese fondue (with mulled wine) in the Igloo in a winter atmosphere. Something you can't just do anywhere else.
The tavern can be expanded in various ways, so that it is also a very cozy party location for up to 95 people. For a wedding party, a grand dinner or a cozy reception. Please contact us if you are looking for this.
Take a look at the website anyway if you want to discover more about this special brasserie on the estate of the Castle.
Prices
Payment options:

Cash, PIN
Reviews
Read the experiences of other visitors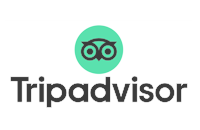 View the reviews of previous guests at this location.
View all reviews on tripadvisor