Chinese Indian Restaurant Jade
Contact
Chinees Indisch Restaurant Jade
Langstraat 10
5664 GG Geldrop
Plan your route

Eating out at Chinese Indian Restaurant Jade is very special: you step into one of the older buildings of Geldrop.
As soon as you are over the threshold, you feel that you are going back to 1873 to enjoy high-quality Chinese Indian food in one of the beautiful rooms. The restaurant is classically decorated. And in good weather, you can, of course, eat outside in the beautiful garden. No, it is not just eating out at a Chinese Indian restaurant. It's not just any restaurant. It's Jade. Fantastically tasty and well worth it.
Prices
Payment options:

Cash, PIN, Credit card
Reviews
Read the experiences of other visitors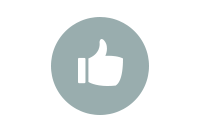 View the reviews by previous visitors to this location.
View all reviews