De Cuyt
De Cuyt is a rural old inn on the Eindhoven canal. The clog factory and the stables for the horses have been converted into a modern kitchen, where Dutch-French cooking is done.
Herberg 'De Cuijt' was originally a stable for horses that pulled ships through the canal. While the horses regained their strength, the skippers ate and drank in the café part of the building.
The cafe has remained as it used to be. The grocery shop and living room have been converted into a restaurant. At this beautiful spot on the water, where you can also sit outside, you realize how unique the very cosy Geldrop-Mierlo is.
Reviews
Read the experiences of other visitors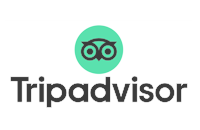 View the reviews of previous guests at this location.
View all reviews on tripadvisor