De Peperkorrel
De Peperkorrel is a contemporary fashion store with various brands of clothing for young and old at affordable prices. Ellen Megens, the proud owner, is constantly on the go to buy trendy clothes with matching shoes and accessories.
Trendy, stylish, elegant and tasteful are the characteristics of the clothing lines that she brings to the attention. But the Peppercorn has even more, such as original gifts for the people you love. It is really nice shopping at the Peperkorrel.
Reviews
Read the experiences of other visitors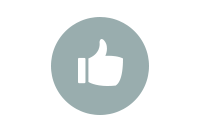 View the reviews by previous visitors to this location.
View all reviews