Roomexperience
You are hidden behind a cupboard, with your weapon at the ready. Your heart is beating much faster than normal. And then you will also have to sing and make sure you can escape from that prison bus. Of course, you want to be the winner, right? You are the best of them all. You and your team. Or not?
Roomexperience Geldrop is an event location where you can play laser tag and escape rooms. With special escape rooms for children 7+ years old. (Laser gaming is possible from 8 years.)
Craving a burger afterwards? The McDonalds is located next door and can be arranged in a complete package. So when you are ready for excitement, sensation, lots of fun and a good snack, book your experience at Roomexperience Geldrop.
Prices
Payment options:

Cash, PIN
Reviews
Read the experiences of other visitors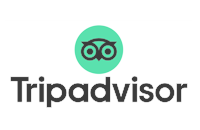 View the reviews of previous guests at this location.
View all reviews on tripadvisor